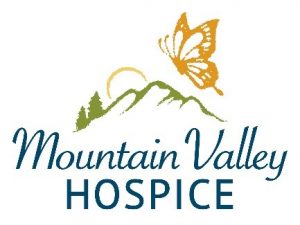 108 Steele Avenue, Gloversville, NY 12078
(518) 725-4545 | www.mvhcares.org | Facebook: MVHCares
For Immediate Release:              
January 13, 2020
Contact: Kara Travis, CEO/President, (518) 725-4545, kara.travis@mvhcares.org
MVH WELCOMES EXECUTIVE-LEVEL DIRECTOR OF CLINICAL SERVICES
Gloversville, NY – MVH is proud to announce and welcome Donna Roy-MacDonald, RN, BSN, MBA as the organization's Chief Clinical Officer. Roy-MacDonald has over 15 years of proven, progressive leadership success in a variety of healthcare settings, from large medical centers to specialty outpatient clinics and dental practices. She will be responsible for the coordination of interdisciplinary care planning, as well as leading the Quality Assurance Performance Improvement (QAPI) program.
MVH CEO/President Kara Travis said, "Donna brings the level of professionalism and expertise we held out for, but most importantly she is a genuine, caring leader who approaches her team from a perspective of education and coaching." Travis continued to say, "Donna embodies the MVH Values and concepts of Relationship-Based Care and Commitment to My Coworkers."
Donna Roy-MacDonald came to us from St. Peter's Hospital in Albany, where she led teams in Patient Safety and Quality Improvement efforts since 2016.  Her expertise with identifying opportunities for lean system and process changes will be valuable in keeping Mountain Valley Hospice's benchmark scores in the top percentile for Hospice and Homecare organizations.  Donna brings experiences as a Superuser with transitions to new Electronic Health Record programs from the initial planning stages to coaching and support during roll-out and on-going training at several organizations, which will be helpful with Mountain Valley Hospice's goal to fully optimize the Suncoast program.
Roy-MacDonald's impressive nursing career also includes experience with disability services, private practice, Veterans' Affairs, Home Health Education, Long-Term Care, Inpatient Orthopedics, Medical/Surgical and Intensive Care. She was the recipient of the Rhode Island Federal Administrative Employee of the Year by the Federal Executive Council, as well as the Excellence in Nursing Administration Award from the Massachusetts Nurses' Association. Roy-MacDonald earned her MBA from U. Mass. Boston and her Bachelor of Science in Nursing from University of Southern Maine in Portland.
Donna shared that, "Hospice care became near and dear to my heart through a recent experience with my mother.  The support and responsiveness of the staff was emotionally fulfilling for my mother and family, as they provided comfort and reassurance that we were doing all we could to make the end-of- life journey as peaceful as possible for my mother.  I am grateful for this experience, and I'm excited about being a part of Mountain Valley Hospice's initiatives to bring this potential to others."
The mission of Mountain Valley Hospice is to enhance the lives of those we serve by supporting what matters most to them.  Mountain Valley Hospice supports patients and families in the Fulton, Montgomery, Saratoga and Hamilton Counties of New York State. The Nancy Dowd Hospice Home is an elegantly rustic, 8-bed facility with 24/7 care for those seeking comfort. Anyone can make a referral or request a tour of the building. For details, visit mvhcares.org.
END RELEASE